Michigan children receive gift of vision care
Davis Vision reaches out to communities in need
PLAINVIEW, N.Y. (Sept. 15, 2010) - Just in time for the new school year, Davis Vision teamed up with the United Auto Workers, the United Way in Michigan and SVS Vision stores to bring much needed vision care to uninsured and underinsured children. The company's Focus on America® outreach program hosted free vision screenings in the area for the third consecutive year, which reached about 150 children.
The events were held over three days in Detroit, Flint and Lansing, where many members of the community are facing unemployment and economic hardship or simply cannot afford vision care. About 60 percent of participants who received a screening were determined to require follow-up care. These children received a voucher to visit any local SVS Vision store for a free comprehensive eye examination and eyeglasses.
"This is not just an eye exam," said Lakisha Hill, who brought her son and daughter to the Detroit event. "Both my children will be able to improve their academic performance as a result of these free services."
The services offered mean that more than one hundred children will be starting the new school year better prepared to learn. About 80 percent of learning takes place visually up to age 12, so having a pair of eyeglasses can make a huge difference in thriving academically. Services donated by Davis Vision and SVS Vision are valued at over $35,000. The vision benefits company's Focus on America® program has provided over $13 million in services to date.
To see more about the importance of vision screenings on Lansing's WILX-TV, click here.
About Davis Vision
Davis Vision is part of the HVHC Inc. group of companies, which also includes Viva International Group and Eye Care Centers of America. Davis Vision has been providing comprehensive vision benefits for nearly 50 years, and currently serves over 55 million members nationwide through a network of over 30,000 ophthalmologists and optometrists, in addition to many opticians and top national retail providers. For more information about Davis Vision, visit www.davisvision.com.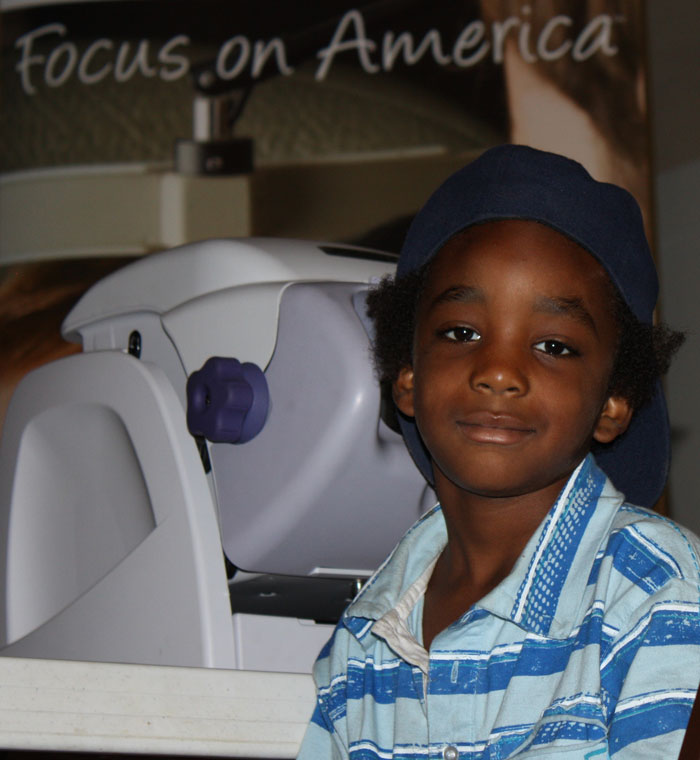 An attendee at the Detroit event poses for a photo after receiving his free vision screening at the Prince Hall Masonic Temple on August 24.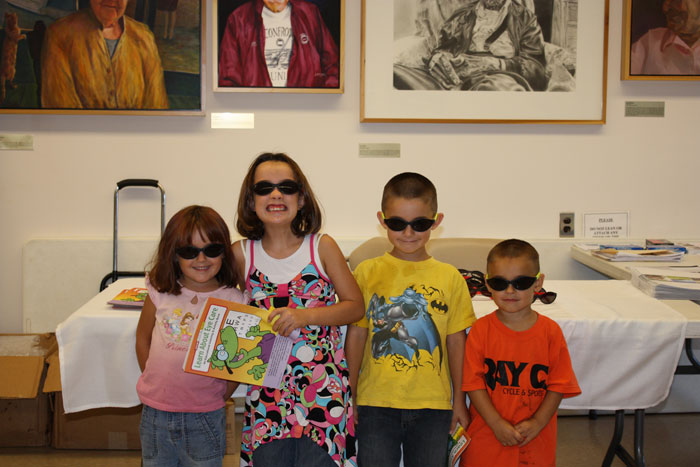 Participants at the vision screening in Flint leave with multiple giveaways from Davis Vision, including coloring books, stickers and sunglasses.